What we do!!

Design

Delivery

Performance

Contact Us

Resources

News & Events

Research
Are you being asked to determine an enterprise-wide e-learning strategy? Ask us for a free copy of our Building a Strategic Plan for E-Learning.

Self-motivated, self-directed, and independent learners are successful learners. Are you looking for tools to help you measure these key success attributes? Click here for more information about the Learning Orientation Questionnaire or click here to contact our sales team.
---
Motivating Learners and
Improving Performance
The Training Place offers Content, LMS Technology, Services, Hosting, and Learning Orientations Research to deliver personalized
e-learning solutions.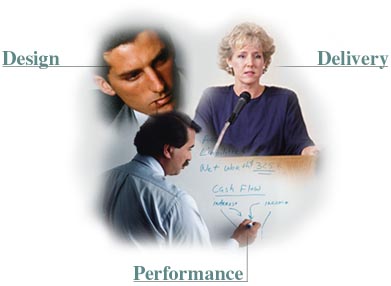 Consider the following workshops to help learners improve online learning ability: Designing WBT for Maximum Motivation and Interactivity, and Adaptive Learning: Designing WBT to Personalize Learning.


---